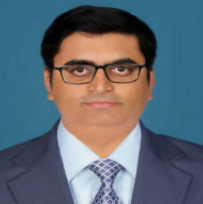 Mr. V Shashidhar,
General Manager ,
Project Engineering & Business Development.
LotusEner Power Solutions Pvt. Ltd.
Mr. Sashidhar has over 12 years of overall work experience with a proven track record of success throughout in Solar and Telecom Industry. He has successfully commissioned Solar projects of nearly 70 MW of both Grid and off grid projects. Sashidhar holds a Master of Technology degree that has effectively helped him to deliver O&M Solar /Telecom.
His local and international networks in the solar industry prove valuable to the Group when developing and investigating new products, components and equipment.
He has worked for many industry associates like PCS, Premier Solar, Enertech and Siameg Infrastructure Pvt.Ltd, L&T, NKG, APEPDCL. He is very passionate about Rural Electrification projects like DDG, Hybrid Solutions and Solar water pump.